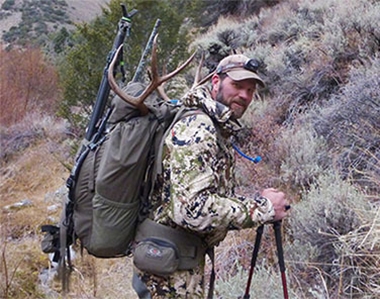 Rob Endsley
Rob Endsley is a retired river guide and full time Alaska charter captain with thousands of days logged on the water. In 2007 he was recognized by Salmon and Steelhead Journal as one of the top 25 salmon and steelhead guides on the West Coast and he has received extensive coverage in both the regional and national media. When he's not fishing you can find Rob chasing big game in the mountains of the west every fall. He brings a lifetime of fishing, hunting, and outdoor experience to the Outdoor Line radio show.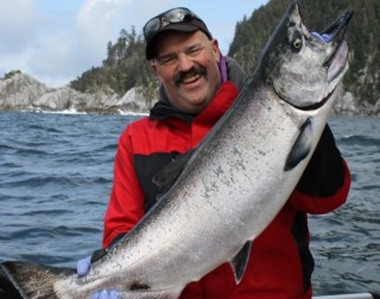 Tom "Nelly" Nelson
Tom "Nelly" Nelson has spent over a half-century on the waters, uplands and mountain ranges of his beloved home, the vast Pacific Northwest. For the past decade and a half, Nelly has been the voice of Seattle Saturday morning outdoor radio where his lifetime of hunting & fishing experience and his communication skills have been put to the test. From his childhood on the rivers and bays of Puget Sound to the salmon, herring and charter fishing fleets of Alaska, Tom has taken full advantage of all that the challenging outdoor classroom has to offer.
This week on the Outdoor Line on 710 ESPN Seattle
SATURDAY May 4th 6-8am!!
Runnin' down the show! Joey Jo Joe Shabadoo Pyburn in 'da HOUSE
Dave Johnson on the pathetic North Of Falcon outcome and the practical end to a supposed "public" process
Rick Greybill of Hooked on Toys: Banks, Rufus & Potholes Walleye/Chelan chinook!
Favorite baits: Ling, 'but, trout, springers shrimp & crab…GO!
Don't miss Truck Vault's Northwest Outdoor Report!
The TECH Line: Bottomfish bottom line: Speaking halibut and ling "language".
Roy Robinson Chevy/RV's "Really? Where? and much, much more!
New articles from our Blog
The Outdoor Line Community
I currently have an Airmar B75M thru hull transducer that I have not really been happy with. The transducer is connected to a Simrad NSS12 Evo2. Almost all of my fishing is for salmon in Puget Sound (mostly ...
Lets get the forum back...common Tom!
A look at the updated 3500 and 5500 bags from Exo Mountain Gear. For more information or to order please visit www.exomountaingear.com.
John Martinis from John's Sporting Goods demonstrates how to properly rig pots to fish for shrimp and prawns in Puget Sound.
Rob Endsley from the Outdoor Line on 710 ESPN Seattle shows how to rig up with a float and jig for winter steelhead fishing. Floatfishing is hands-down the easiest and most effective technique to lear… ...
Rob Endsley takes some time after the Outdoor Line radio show to discuss what Kwikfish, flies, and jigs to use for catching chum salmon on the rivers of Western Washington.
Tom Nelson from the Outdoor Line radio show on 710 ESPN Seattle demonstrates how to properly cut a herring fillet strip to be used with an Ace Hi Fly or hoochie when trolling for salmon. Go to www.the… ...