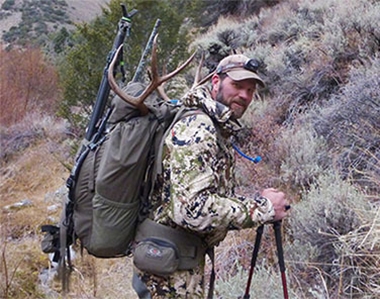 Rob Endsley
Rob Endsley is a retired river guide and full time Alaska charter captain with thousands of days logged on the water. In 2007 he was recognized by Salmon and Steelhead Journal as one of the top 25 salmon and steelhead guides on the West Coast and he has received extensive coverage in both the regional and national media. When he's not fishing you can find Rob chasing big game in the mountains of the west every fall. He brings a lifetime of fishing, hunting, and outdoor experience to the Outdoor Line radio show.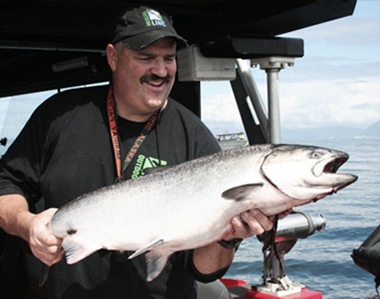 Tom "Nelly" Nelson
"Well, we kept him off of the water until he was five weeks old" says Tom's mother Marie. "Dad was a dentist in Marysville and he set his practice up so he only had to be in the office two days a week in the summer. The rest of the time our family was up on the Skagit River, salmon fishing!" Indeed, Tom grew up thinking that everybody in the world fished hogline style for huge king salmon!
This week on the Outdoor Line on 710 ESPN Seattle
SATURDAY November 10th 6-9am!!
Robbo is back in studio to tell the tale of his Nevada cougar-infested desert mulie hunt!
WDFW Comissioner Don McIssac on the SRKW issue, chinook production and the problem with predation!
Joe Princen on Southwest Wa coho and a coastal steelhead preview
Join Brad Hole "Intro to Kayak Fishing" Seminar @ Outdoor Emporium next Saturday 11/10!
Jason Brooks Regional Roundup, Permit hunting success & Chums from the driftboat!
Jordan Harbertson of Mountain Ops on Operation Conquer Hunger and a truck giveaway!?
WDFW's Tom Ryle: Late buck preview: Your last best chance…
Don't miss Truck Vault's Northwest Outdoor Report!
The TECH Line: Winter Crab Concepts
Roy Robinson Chevy/RV's "Really? Where? and much, much more!
New articles from our Blog
The Outdoor Line Community
Lets get the forum back...common Tom!
Okay....so, here is the painful fact. The local fishermen (and women) here knew that considering what we witnessed this past year out on the water in our area, that it was only a matter of time and we'd ...
A look at the updated 3500 and 5500 bags from Exo Mountain Gear. For more information or to order please visit www.exomountaingear.com.
John Martinis from John's Sporting Goods demonstrates how to properly rig pots to fish for shrimp and prawns in Puget Sound.
Rob Endsley from the Outdoor Line on 710 ESPN Seattle shows how to rig up with a float and jig for winter steelhead fishing. Floatfishing is hands-down the easiest and most effective technique to lear… ...
Rob Endsley takes some time after the Outdoor Line radio show to discuss what Kwikfish, flies, and jigs to use for catching chum salmon on the rivers of Western Washington.
Tom Nelson from the Outdoor Line radio show on 710 ESPN Seattle demonstrates how to properly cut a herring fillet strip to be used with an Ace Hi Fly or hoochie when trolling for salmon. Go to www.the… ...